Saudi Arabia
and other Persian Gulf countries are scooping up farmland in drought-afflicted regions of the U.S. Southwest, and that has some people in California and Arizona seeing red.
/
-

U.S. Lost 29,000 Manufacturing Jobs in March—But Gained in Retail, Food Services and Drinking Places


/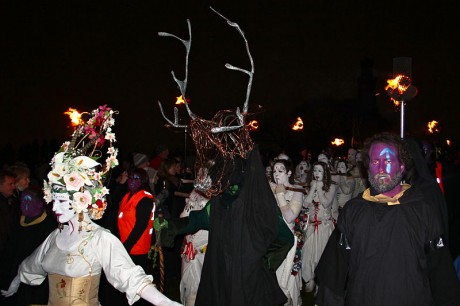 Is it just a coincidence that reproductions of the 48-foot-tall arch that stood in front of the Temple of Baal in Palmyra, Syria are going to be put up
in Times Square in New York City and in Trafalgar Square in London
exactly 13 days before Baal's biggest day of the year? In the occult world, 13 is the number of rebellion, and these arches are going to be put on display precisely 13 days prior to the major occult holiday of Beltane on May 1st. In
a previous article
, I explained that the chief god of ancient Babylon named Marduk eventually came to be known as "Baal" or "Bel" which both mean "Lord". As worship of this ancient deity spread all over the globe, sometimes this language was retained, and this is definitely true when it comes to "Bel-tane" or "Baal-tein". Beltane can be translated as "Baal fire", and even many Wiccans acknowledge that this festival has origins which can be traced all the way back to the Baal worship of the ancient Middle East. For example, the following comes directly from the website of a Wiccan
named Lady Bridget
…
(Read More...)
/
Financial experts Robert Kiyosaki and Harry Dent are both warning that the next major economic crash is in our very near future. Dent is projecting that the Dow will fall to "5,500 to 6,000 by late 2017″, and Kiyosaki actually originally projected that a great crash was coming in 2016 all the way back in 2002. Of course we don't exactly have to wait for things to get bad. The truth is that things are not really very good at the moment by any stretch of the imagination. Approximately one-third of all Americans don't make enough money
to even cover the basic necessities
, 23 percent of adults in their prime working years
are not employed
, and corporate debt defaults have exploded to the highest level that we have seen
since the last financial crisis
. But if Kiyosaki and Dent are correct, economic conditions in this country will soon get much, much worse than this.
(Read More....)
/
CHICAGO TEACHERS LAUNCH UNPRECEDENTED ONE-DAY STRIKE...
/
RUSSIA DOUBLING NUKE WARHEADS...
/
/
/
The US is stepping up its troop presence in eastern Europe in response to an "aggressive Russia", the military has said.
The BBC's diplomatic correspondent says it is the most significant US reinforcement of Nato since tensions flared over Russian action in Ukraine. Last month the Pentagon announced plans to quadruple its budget for European
/
America Will Be Invaded from Seven Simultaneous Directions- The Red Dawn Phase Is Ready to Commence (Part 1)
/
The Coming Fifth Column Invasion of the U.S. Will Bring Unimaginable Death and Destruction (Part 2)
/
Oregon 'PUBLIC EMPLOYEES RETIREMENT SYSTEM' unfunded liability swells to $21 billion Knopp: Major reforms needed to avert big school, govt. budget cuts
/
No joke: 500k food stamp recipients to lose benefits on April 1
/
/
No Arrests: Hundreds Inhale at Surreal White House Pot Protest...
/
TRUMP WARNS WOODWARD: COUNTRY HEADED FOR 'VERY MASSIVE RECESSION'
/
TRUMP: 'THEY WANT TO KNOCK OUT THE OUTSIDER. THEY WANT TO KEEP THEIR LITTLE PARTY GOING'...
'I Will Never Back Down from Supporting and Fighting' for Border Patrol Agents...
On campuses across country, students standing up for Trump...
/
Bee swarm attacks worshippers at AZ mosque...
/
/
/
Christians Are Still Persecuted Around the World. Here's Where.
Last Sunday's Easter bombing in Pakistan targeting Christians should come as no surprise—Christians are persecuted around the globe.
/
THE RAILROADS KNOW WHATS COMING,DO YOU? WHAT ARE YOU DOING TO PRPARE FOR THE COMING EMPTY SHELVES AND THE MAYHEM THAT'S GETTING READY TO KICK INTO HIGH GEAR!
I work for a major U.S. railway carrier. Just got informed that the number of units being "laid up", or being taken out of service, is now being increased from 1650 to 1800 motors.

With an average of 3 motors per train, that's 600 trains that no longer need moving about every other day. About 50% of this power is for moving coal to power plants, and the rest is for grain trains and moving product from the coast to distribution centers. People are not buying as much so there is less to move.

Just wanted to possibly help confirm about the reduction of semi truck traffic, it's simply because there is a lot less freight coming in at the ports. Drop in freight shipments is about 6 to 8 months lagging the BDI. Shipments seem to have followed the BDI, almost to a T.

Engineer's and conductor's furloughed have reached approx. 5000 employees. Seriously not looking good since the railroads are pretty much the start of the distribution of goods in the U.S.

Plan for the worst, but pray for the best. Thanks for all you do and have done for everyone, including me. It is much appreciated and received.
/
SHOWDOWN: Utah ranchers vow to stand up to govt despite Oregon arrests...
On 23 January, a group of Utah ranchers
gathered
in Cedar City and made a pledge: they signed notices of "withdrawal of consent" to be governed – a statement rejecting the authority of the federal agencies that regulate grazing and charge fees to have livestock use public lands.
The ranchers were following in the footsteps of Arizona rancher LaVoy Finicum, who at the time was a leader of a land-use protest at an Oregon wildlife refuge and who had publicly
refused to pay
for grazing rights.
Then on 26 January, state troopers in Oregon
shot and killed Finicum
during an attempted arrest, and two weeks after that, federal authorities
detained and charged Cliven Bundy
, the Nevada rancher who led an armed
standoff at his property
in 2014.
/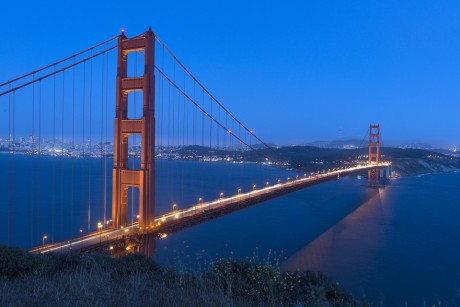 Over the past ten years,
approximately five million people
have moved away from the state of California, and as you will see in this article this mass exodus appears to be accelerating. So exactly why is this happening? Once upon a time, it seemed like almost everyone wanted to live in California. The nearly endless sunshine, the incredible weather, the pristine beaches and a booming economy motivated millions of young Americans to move out there to pursue "the California Dream". In fact, in the early nineties I actually explored the idea of moving out there myself. But now the California Dream has become a nightmare. Californians are being taxed to death, traffic in the major cities is absolutely horrific, violent crime and gang activity are on the rise, millions of illegal immigrants are putting an incredible strain on social support systems, and the ultra-liberal government in Sacramento seems to have gone completely insane. In addition, the state faces constant threats from earthquakes, wildfires, droughts and mudslides, so it is quite understandable why so many people feel motivated to leave and never come back.
(Read More...)
/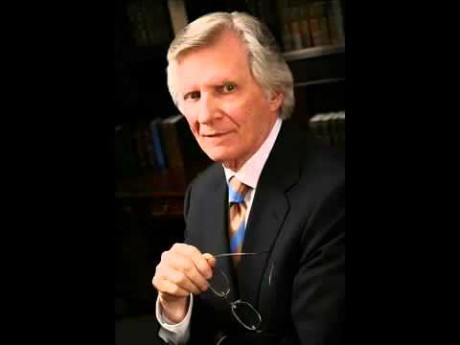 David Wilkerson was a legendary preacher that truly did hear from God, and a remarkable prophecy that he gave about 40 years ago is coming to pass right now. After watching a video
on our new YouTube channel
, a viewer mentioned that something that my wife and I were talking about sounded exactly like something that David Wilkerson had said close to 40 years ago. I was skeptical at first, but I checked it out. And it turned out that this viewer was exactly correct. Without even knowing it, for years I have been preaching virtually the exact same message that David Wilkerson prophesied nearly four decades ago, and today this prophecy is being fulfilled right in front of our eyes.
(Read More...)
/
/
EPA Threatens Farmer With $37,500-A-Day Fine For Building Flood-Control Dike
Off the Grid News - The EPA is suing a 77-year-old farmer for fines that could reach into the millions for building a dike to protect his property from flooding. The Register Guard newspaper reported that the agency is suing farmer William Case for fines of $37,500 a day that stretch back to September 2009. Case told The Register Guard that he is afraid to do the math, but a tally by Off The Grid News shows the potential fines could reach $85.5 million. The Environmental Protection Agency's lawsuit did not mention a specific amount, although by law the fine is $37,500 each day.... The farmer's ordeal began when he spent $250,000 to build a dike on his land along the North Santiam River near Albany, Oregon, in 2009. The purpose of the 800-foot dike was to protect his farmland from flooding. In previous years, flooding had washed away a 100 foot-by-800 foot section, Case told the newspaper. The EPA filed suit against Case in US District Court in Eugene, Oregon, alleging that he had violated the Clean Water Act. The agency contends Case violated the law by dumping fill into the river without a proper permit.
/
City Forces Family to Destroy Their Vegetable Garden
Natural Blaze - A new city zoning requirement beginning April 1st in the city of Sugar Creek, Missouri will force at least one family to destroy their vegetable garden, Kansas City news outlet KSHB reports. The new city requirement details that vegetation must be kept 30 feet from the curb, preventing local resident Nathan Athans from having a garden in his front lawn. When asked by the American Intelligence Report if he was invited to any city meetings discussing possible regulation changes effecting his property, he responded "no." Athans backyard only gets 2 hours of sunlight, preventing various vegetables from growing so he chose to plant one in his front yard, putting a large target on his property by the city.... Loving told KSHB, that the city received many complaints and the ordinance is the resolution. "Because I want my yard a certain way doesn't mean the neighborhood has to keep his yard the same way, but I do have an expectation that we'll all be reasonable in what we put in our front yards." The family initiated an on-line petition hoping to sway the city to change the ordinance.
/
Was There A Run On The Bank? JPM Caps Some ATM Withdrawals
/

China has invoked Article 9 of the Sino-Russian Treaty of Friendship (FCT) notifying Russia that they have begun offensive/defensive military movements to protect national interests – including the deployment of a flotilla of attack submarines to the west coast of America.
China Deploys Nuke Subs to US West Coast; Invokes Defense Treaty with Russia
/
HERES YOUR FUTURE AMERICA-LOOK AT THE FOOD LINES IN VENEZUELA-SOCIALISM/COMMUNISM AT IT'S BEST
/
The UN Is An Enemy In Sheep's Clothing
/
BORDER PATROL: OBAMA FORCING AGENTS TO RELEASE ILLEGALS Vast majority of illegals never show up to their court date after release
/
TRUMP warns of massive recession, martial law, food stamp – Massive riots, huge crime waves expected in many US cities
/
Donald Trump Is Starting To Sound Just Like The Economic Collapse Blog (And That Is A Good Thing
/
/
/
/
/
Panama offshore controversy driving big money to Rothschild's Nevada trusts
This weekend a leak exposed the inner workings of Panamanian law firm Mossack Fonseca, and their offshore tax haven racket, but when a branch falls the tree tends to live on. Setup in 2013, Rothschild Trust North America LLC is a trust company based in Reno, Nevada, which as reported by Bloomberg in January, "is now moving the fortunes of wealthy foreign clients out of offshore havens such as Bermuda, subject to the new international disclosure requirements, and into Rothschild-run trusts in Nevada, which are exempt."
/
Americans Are About To Suffer On A Level Never Before Witnessed: CIA Agent Issues Stark Warning
/
/
Greek Debt Woes Alive Again
former IRS US
Auditor rmccrant@gmail.com
How do you feel about some entity who politically overextends and then asks those who provided the means of the over-extension to accept repayment of only a fraction of what was borrowed just so the politicians can go back out and beg for more handouts once again?
In essence, the problem outlined above is the gist of many nations' government's budgeting situation today. While most have not asked for reduction of the borrowed amounts yet, it is only a matter of time before most find themselves in that position--including the dear old U.S. of A.
WikiLeaks issued a report this weekend of the purported transcript of discussions by International Monetary Fund officials on how to force Grecian lenders to accept another massive restructuring of the Greek debt load currently outstanding. Money managers around the globe are holding their breath a bit on the outcome.
The defense position in this case is very easy to understand. Without a forgiveness of Greece's outstanding debt load under a structured reformation process, Greece will continue to struggle economically. The forgiveness of debt will, according to supporters of the plan, allow the Greek economy to grow, allow for the possible reduction in unemployment and, by putting Greece back on more solid footing, remove the periodic challenge to the whole Eurozone's economic viability to diminish.
If this sounds familiar it is. The last bailout of Greece was founded on much of the same premise and the stuff was crammed down the gullets of those creditors who remained leery of the Greece willingness to effect the changes asked for in exchange for a debt reduction. This is the same old same old.
Debt forgiveness is never easy for creditors, that's why the U.S. formally set up bankruptcy court for businesses and individuals. When it is a municipality, a state or even a country on the verge of default, the stakes are much higher.
Greece is not alone, this is a problem most of the governments of the world have today. Politically they face a choice of officially reducing their citizens to serfdom and condemning them to that status for the foreseeable future or they must find a way to renege on the promises of economic freedom that gained those in office their lofty status in the first place. Either way the political class risks civil strife.
Here's where things get real sticky. You, you lucky American dog, are perceived as not having to work as hard to keep more of what you have by a benevolent government whereas almost everyone else has seen more of their labor profits relocated from the worker to government coffers as "government due." This stems back to the Middle Ages. You are envied by everyone else.
But our forefathers fought a revolution and created a system never tried before. Instead of setting themselves up as kings they opened the economic door of opportunity for everyone. Somehow, someway, that little fact keeps getting missed by those who would be king everywhere else. They still want to retain the right to a lion's portion of the sweat of the citizenry.
In one analysis of the IMF plot, a basic economic argument was included. "Beyond a certain point, high indebtedness does more than crush directly the recovery efforts of the debtor. It inhibits new capital from coming in as fresh providers rightly worry about being contaminated by what is already an excessive existing liability."
The question to this position is which central banker wrote it? Once a government has gone onto the path of debt--even to provide minimal living conditions for the subjects--it is going to be devoured by debt sooner or later because the officials can never extort enough from the workers left working to pay for everyone waiting for a handout. Why work if you are not going to be any better off?
Yet, for the past four decades, around the globe, central bankers have been in a race to devalue their currency as the main means of insuring domestic growth. It is a bass-ackward approach to economic reality according to these people who have only been exposed to John Maynard Keynes' theory that all growth must come from government.
What Keynes missed was government can't grow unless it remains above the economic fray for the most part. The only thing the government can do is extract a portion that will suffice its' basic needs but allow the peasants the hope they can still get ahead by hard work and diligence.
Central bankers' belief in bailouts, their willingness to believe government officials will keep their promises and the pressure brought to keep the government bond issues flowing, is bringing the world to it's economic knees.
Some people, are doomed to be beggars. Political correctness has taken away salient terms like "tramp", "bum" or "hobo." Today they are "underprivileged."
It sounds nicer but many of those on public handouts are there because they have found it is easier to stay home and play rather than work. In some cases it even pays better.
The Greece situation is not good. Add to that the cost of the loose immigration policy the EU adopted and the sister countries that supported the Greek indolence in the past are not able to do so now.
Greece elected to follow the path of overall sloth. My suggestion is to let them go their way, force them to pay their national bills that all enjoyed for years and when they have learned the terrible economic lesson of living on what they've sowed and only that, then extend a helping hand because they will be worthwhile debtors.
Before you throw this away, I also suggest the same thing for American politicians. We are letting them live beyond our means--just like the Greeks.
"I have sworn on the altar of God eternal hostility to every form of tyranny over the mind of man."--Thomas Jefferson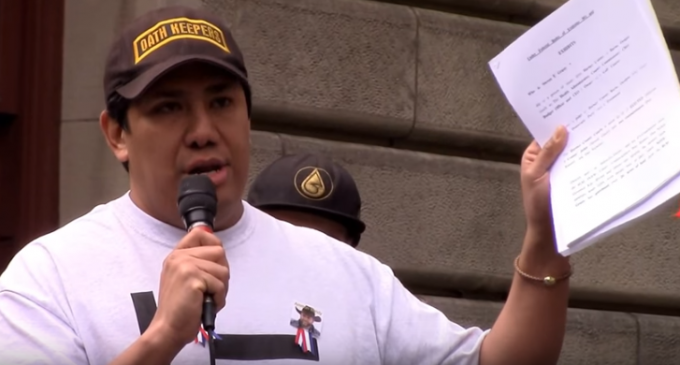 /
/
Chicago State, preparing for layoffs, tells employees to turn in keys
/
Bo Polny-Biblically Bad Economic Crash Coming
/
DEFCON Warning System
/