-
/
/
/
Greg Hunter-Weekly News Wrap-Up 7.8.16
/
/
/
TRIBUNAL: NO SOUTH SEA CLAIMS
CHINA WAR DRUMS
/
FURY AFTER SANDERS ENDORSES CLINTON...
BERNIE BETRAYS...
FANS FUME...
/
CLINTON LAWYERS SCRAMBLE TO BLOCK UNDER OATH DEPOSITION...
AG Lynch refuses to answer questions over 74 times...
/
Trans arrested for voyeurism at TARGET...
/
SHOWDOWN: China declares right to set up air defense zone in South Sea...
/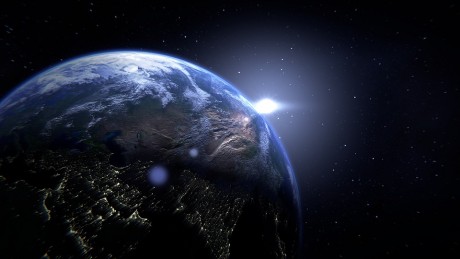 We always knew that this was coming. For years, the horrifying persecution of Christians in the Middle East has made headlines all over the globe, but now we are seeing very disturbing examples of government-sanctioned persecution literally all over the planet. As you will read about below, Russia just banned virtually all types of evangelism outside of a church or religious site. And China has been tearing down thousands of crosses and has been demolishing dozens of churches in a renewed crackdown on the growth of Christianity in that nation. Overall, there are 53 countries that now have laws that restrict the Christian faith according to one recent report. When are we going to wake up and realize what is happening? (Read More...)
/
The Dow and the S&P 500 both closed at all-time record highs on Tuesday, and that is very good news. You might think that is an odd statement coming from the publisher of The Economic Collapse Blog, but the truth is that I am not at all eager to see the financial system crash and burn. We all saw what took place when it happened in 2008 – millions of people lost their jobs, millions of people lost their homes, and economic suffering was off the charts. So no, I don't want to see that happen again any time soon. All of our lives will be a lot more comfortable if the financial markets are stable and stocks continue to go up. If the Dow and the S&P 500 can keep on soaring, that will suit me just fine. Unfortunately, I don't think that is going to be what happens. (Read More....)
/
/
/
/.
/
Heads Up! Obama Signed Executive Order On Civilian Casualties from Military 'Use of Force'
/
New Black Panther Party Plans to Open Carry In Cleveland
/
/
/
/
/
/
U.S.—Hit mobile game Pokémon GO has taken the world by storm, and churches are benefiting handsomely from the augmented reality phenomenon.
According to a survey of America's churches, 82% reported a substantial spike in attendance as Pokémon GO trainers wandered on and around their properties in order to take advantage of game-boosting Pokéstop buffs and rare Pokémon scattered about their campuses.
"We just open the doors and let them wander in unaware," one pastor said. "Then, when they're busy catching a Pokémon or taking advantage of our Pokéstop module, we lock the doors behind them and fire up the worship songs. Poor guys don't know what hit 'em until it's too late."
/
/
/

/
People wounded in deadly clashes with Mexican police are avoiding hospitals
/
Black Lives Jihad
/
282 ZIKA CASES IN FLORIDA
/
Memo to Black Lives Matter: Blocking off highways isn't just pointless. It isn't just a waste of time for citizens who have nothing to do with what you're protesting. It isn't just going to turn more people against your cause.
It's dangerous.
It was only a matter of time before they blocked an ambulance from getting through, and just the other day, they almost killed a kid. Did his life matter too?
HotAir reports:
The local Fox affiliate in Memphis reported on the story which features the heroic efforts of a paramedic who managed, after nearly 30 minutes of delay, to get the child the care they needed:
The Memphis Black Lives Matter rally shut down the I-40 bridge Sunday night with hundreds of protesters refusing to leave. Traffic could not go across, but paramedic Bobby Harrell with Crittenden EMS was determined to get to a child who was stuck on the bridge with his family.
/
/

/
/
Germany sells 10-year bonds with yield of -0.05 pct

* 10-year German yield turns negative at auction for first time
* Uncertainty, ECB bond-buying underpins demand for bonds
* Switzerland sells 42-year bond with negative yield
* Italy, Portugal also sell bonds at low yields (Updates prices for close)
By Dhara Ranasinghe
LONDON, July 13 Germany on Wednesday became the second G7 nation after Japan to issue 10-year bonds with a negative yield, highlighting a willingness among investors to hold top-rated debt even as yields across the world collapse.
Germany's 10-year government bond yield turned negative for the first time at an auction, fetching the lowest average yield on record for such paper at -0.05 percent.
Ten-year yields in Germany - the euro zone's benchmark issuer - have been trading below zero percent in the secondary market for the past three weeks and hit a record low last week at around minus 0.20 percent.
The negative yield at Wednesday's auction means investors buying the 10-year Bund and holding it to maturity would receive back less than they paid. That's a trade-off many investors are willing to make to hold safe-haven German paper against the backdrop of global uncertainty, unprecedented monetary stimulus from the European Central Bank and a tepid inflation outlook.
"This auction is a symptom of what we're seeing globally," said Orlando Green, European fixed income strategist at Credit Agricole. "We are in a positive market environment for bonds right now and investors remain relatively long German Bunds."
The coupon on the new German bond was zero percent for the first time, indicating investors are willing to miss out on annual interest payments to hold German bonds, considered one of the safest assets in the world.
A collapse in developed market borrowing costs has swept more than $11 trillion worth of bonds globally into negative territory, a move that has gathered pace since last month's decision by British voters to back leaving the European Union.
"It would be the icing on the cake for investors who have come to accept that you don't get money back on your investment," said David Schnautz, an interest rate strategist at Commerzbank, referring to a negative yield at the German auction.
NEW ERA
Japan auctioned a 10-year bond with a negative yield in March.
Switzerland, where almost the entire yield curve is sub-zero, issued a 10-year bond with a negative yield in April. On Wednesday, the country sold bonds maturing in 2058 with a yield of minus 0.023 percent.
German 10-year bond yields fell 4 basis point to minus 0.14 percent, as the implications of Brexit remain uncertain and central banks are expected to limit any fallout on economic growth by delivering monetary stimulus.
Many analysts expect the Bank of England, for instance, to cut interest rates when it meets on Thursday.
In addition, other political risks facing the euro zone mean safe-haven German debt are unlikely to lose their appeal for some time, analysts said.
Easing concerns about the risks facing its struggling banking system helped Italy to raise the top amount planned at bond auction on Wednesday.
Italy sold four bonds for a total of 7.5 billion euros ($8.3 billion), some at record-low yields, while Portugal auctioned about 1.16 billion euros of 10 and six-year bonds.


/
Just over a month ago,
when we pointed
out that that the gasoline curve was about to shift from contango into backwardation, we said that the gasoline tanker armada off the coast of Singapore was about to start offloading as it would soon become uneconomical to hold product in offshore storage. This meant one thing: China was about to unleash a wave of accelerated gasoline exports across the entire world.
We pointed out the unprecedented surge in Chinese gasoline stocks...
... and added that as China continues to imports tremendous amounts of both crude and product, far greater than actual demand, this would send "China's gasoline stocks to even higher record levels. In other words, the global glut is now not only at the crude and distillate level, but also in global gasoline stocks."
One month later we find out that this was a correct assessment of the situation.
... and added that as China continues to imports tremendous amounts of both crude and product, far greater than actual demand, this would send "China's gasoline stocks to even higher record levels. In other words, the global glut is now not only at the crude and distillate level, but also in global gasoline stocks."
One month later we find out that this was a correct assessment of the situation.
According to the WSJ
, while initially China's demand for oil helped soak up some of the surplus crude sloshing around the world, China is no longer the handy excess supply "buffer" it once was and as a result China's teapot refiners are now flooding markets with products including diesel and gasoline, in the latest example of how surging Chinese exports are shaking the commodities industry.
China's total exports of refined fuels jumped 38% on-year to 4.2 million tons, or roughly 1.02 million barrels a day, in June, according to the latest data released Wednesday by the customs administration. Its refined fuel exports are up 45% overall so far this year. Much of the surge is attributable to a leap in China's shipments of diesel. In May, China's exports of the fuel mainly used in heavy industry had quadrupled on-year to 1.5 million tons; detailed data for June is due later this month.
The sharp rise is merely a confirmation of what many have said all along: in its relentless bailouts of all enterprises, the Chinese government is unleashing a deflationary wave around the globe, which forces Chine to dump its products to any and every buying around the globe, in the process massively undercutting prices. This mirrors similar increases in China's exports of processed basic materials like steel in recent months, a trend that has provoked anguished complaints from governments and industry bodies across the world.
Worse, what many thought was stable Chinese domestic demand, ended up being just the filling of every possible container, not to mention the now almost full SPR, in lieu of actual domestic commodity demand. As such, China's sagging demand as the economy slows once more has left the country's oil and metal refiners with huge surpluses they are increasingly looking to sell abroad.
"[China's] demand for diesel continues to disappoint, mainly as a result of slower industrial output compared to [the] same period in 2015," according to a recent report from the Organization of the Petroleum Exporting Countries.
Thus, unable to sell at home, China is aggressively exporting the latest deflation tidal wave, and the flood of Chinese diesel and other refined products spilling outward is bringing down prices in Asia, hitting China's regional rivals hard. Refining margins—the difference between what refiners pay for crude versus the prices of the refined products they sell—
have dropped by a third to around $4 a barrel since the first quarter across Asia, according to a report by J.P. Morgan
.
Gasoline hasn't proved immune.
Despite relatively strong demand within China as passenger vehicle sales continue to rise, China has been exporting more, with shipments doubling in May from last year to 780,000 tons. "[Global gasoline] demand was off the chart last year and margins were in the double digits. All the refiners were incentivized to produce gasoline," said Michal Meidan, a China specialist at Energy Aspects, a London-based energy research firm.
"But demand for this year is not as stellar, so you have a surplus of gasoline everywhere,
" she said.
That is most certainly true not only for China, but as we noted
earlier in our post about oil's "death spiral" in the US as well
, where plunging crack spreads likewise confirm that the US also now finds itself with far too much product (albeit due to different dynamics). As we have explained previously, much of the increase in Chinese refined product exports is due to shifts in the way the industry is regulated at home. Beijing has more than doubled the amount it allows refiners to sell abroad this year, according to Energy Aspects data. The resurgence of China's independent crude refiners,
known as teapots
, has also been key.
Last year, Beijing allowed these teapots to directly import crude from abroad for the first time, rather than having to buy more expensive crude from domestic state-owned oil companies. Their subsequent ramp-up in production has provided big state-owned refiners such as Sinopec and China National Petroleum Corp. with greater competition at home, leading them to sell more abroad.
But the worst news is that this is just the beginning:
Teapot refiners could also soon export more too: Some are aiming to ship 50% of their total output abroad within three years, up from around 10% currently, says Nelson Wang, energy analyst at brokerage CLSA, based on recent conversations with a number of such operators.
But who will they sell too? After all the world is already flooded with gasoline? Well, for a low enough price, they will find buyers. Teapots already often sell refined products at a discount compared to their rivals at home and abroad to attract customers. "This is just the beginning, and the bigger threat [on margins] is yet to come," Mr. Wang said.
But the worst possible case is if China's economy were to hit another major snag. As the Chinese government seeks to steer the economy from an industry-heavy focus to a consumption-based one, domestic demand for refined fuels could wane further, in turn stoking more exports of diesel, analysts say.
In turn, analysts say China's crude imports could also decline: they hit a five-month low in June at 30.62 million tons, though that was still up 3.8% on-year
.
Chinese refineries' rising output could keep its gasoline exports high too. The country's gasoline production could outpace domestic demand growth by 9% this year, according to analysts at energy researcher ICIS.

"Exports are still the main solution for China to mitigate the oversupply of gasoline," said ICIS, forecasting China's shipments this year to hit 8 million metric tons, or 160,000 barrels a day, a jump of 40%.
And while Chinese gasoline exports have not hit the US yet (and they well may eventually), the US is already having a major problem with storing all the gasoline the rest of the world has to export. None other than the IEA in its monthly report said that the global gasoline glut is so big that tankers are now storing in New YOrk's harbor. "Brimming" inventories, concern over gasoline demand in key markets, "weighed down" prices for the fuel in June. The IEA also adds that some companies "have been forced to turn to floating storage in the New York Harbour area."
As
Reuters reported last week
, at least two tankers carrying gasoline-making components have dropped anchor off New York Harbor for nearly a week, unable to discharge their cargoes in the latest sign that storage for the fuel is running out, traders said. Several tankers with gasoline have also been diverted from the New York region to Florida and the U.S. Gulf Coast in recent days, a rare move that underscores oversupply in the pricing hub for the benchmark U.S. gasoline.
The 74,000 tonne tanker EMERALD SHINER , carrying a cargo of alkylite from the west coast of India has been anchored off the New York Coast since June 28, according to Reuters shipping data and traders.

The 37,000 tonne ENERGY PROGRESS , with a cargo of reformate from Turkey, has similarly been waiting outside New York since June 28.

Furthermore, at least three cargoes of gasoline from Europe, which heavily relies on exports to the U.S. East Coast, have been diverted in recent days from New York Harbor to Florida and the U.S. Gulf
Coast, ship tracking showed.

Those include the tankers ENERGY PATRIOT , SEASALVIA and ANCE.
"Tanks are full to the brim in New York Harbor,"
a trader said.
There is much more on this topic, but at its core it is a very simple story of too much supply and not enough demand.
And now that the market is finally realizing what happened, the understanding that oil's "
death spiral - edition 2016"
is being catalyzed not just by oil market dynamics, but by oil products such as diesel and gasoline, is
finally being appreciated
by the market... just as we predicted would
happen back in February
/
This article was written by Joshua Krause and originally published at The Daily Sheeple
by
This article was written by Joshua Krause and originally published at The Daily Sheeple Last week, several hundred Venezuelan women ignored…
/
On the surface, things seem pretty quiet in mid-July 2016. The biggest news stories are about the speculation surrounding Donald Trump's choice of running mate, the stock market in the U.S. keeps setting
new all-time record highs
, and the media seems completely obsessed
with Taylor Swift's love life
. But underneath the surface, it is a very different story. As you will see below, the conditions for a "perfect storm" are coming together very rapidly, and the rest of 2016 promises to be much more chaotic than what we have seen so far.
(Read More....)
/
/
Crude Inventories Rise as Oil Glut Expands Globally
/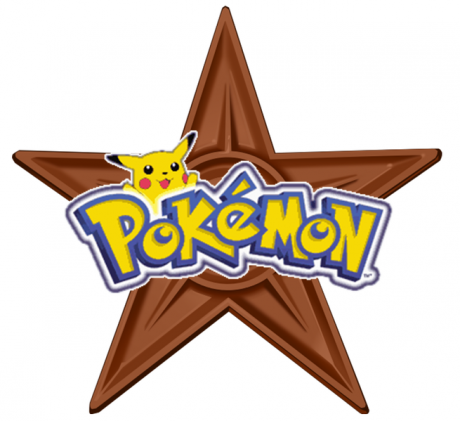 One week ago, a game called Pokemon Go was launched, and over the last seven days it has become an international phenomenon. It is the first mass market video game to successfully blend the real world and the digital world together in a way that the public truly embraces, and it is making headlines all over the planet. At this point it has almost as many daily active users as Twitter does, and Nintendo's stock price is going crazy as a result. On Monday it shot up 25 percent, and on Tuesday it surged another 13 percent. In other words, Nintendo is now worth billions of dollars more than it used to be. But is there a dark side to Pokemon Go? Is it potentially evil, dangerous or demonic?
(Read More...)
/
CDC Urges Spraying Chemicals to Rid of Zika Virus in Puerto Rico
/
Russia Is Reportedly Set To Release Clinton's Intercepted Emails
/
Trump Demands Supreme Court Justice Ginsberg Resign
/
Cash-Strapped Towns Are Un-Paving Roads They Can't Afford to Fix
/
/
/
Big Brother and auto insurance companies have devised a devious new way to encourage Americans to spy on each other. They're offering motorists an insurance discount, if they purchase and install dashcams in their own vehicles!
New York Assembly member Alicia Hyndman and NY Senator Jose Peralta have introduced a bill, that would give
New York drivers a 5% auto insurance discount for having a dash camera installed in their car
. Fyi, insurance companies are also secretly identifying
motorists and passengers using facial biometrics
.
Big Brother to use dashcams to monitor the public
They (gov't officials) say the video drivers provide is invaluable to law enforcement in solving many situations.
Like what? Allowing police to identify the driver who just gave someone the middle finger? Or recording bad driving, so insurance companies can raise our rates?
"Plus if motorists feel that they're being taped by a dash cam, then maybe, just maybe they will think twice before engaging in reckless driving or leaving the scene of an accident," Peralta said.
What they're really saying is, dashcams will be used to monitor and silence the public, if they know they're being spied on everywhere they go.
Police say they spy on motorists because criminals drive cars
Denver police Commander Paul Pazen, claims they're spying on motorists "because criminals typically use cars when committing crimes." DDACT's capture info., about every vehicle and also collects info., about innocent car owners. When Pazen was asked if he works for the NSA, he just laughed.
AAA to see if dashcams would be a cost effective way to create a nation of spies
"We need more data. We need to be able to quantify it better as to whether a discount at all would be merited," AAA Spokesman Robert Sinclair explained.
(
AAA is the
American Automobile Association
)
He said like seatbelts, airbags, and backup cameras, dash cams might become standard in the future.
Big Brother wants to create 17.5 million spies
According to
Oregon Live
, there are close to 17.5 million cars in America, which means Big Brother wants to create a nation of spying motorists.
U.S. auto sales hit a record high of 17.47 million in 2015, topping the old record of 17.35 million set in 2000. Analysts expect sales could go even higher this year as unemployment continues to decline and more young buyers enter the market.
Garbage trucks and trucking companies use dashcams to spy on the public
"Waste Management's trucks are on your streets every day. Our drivers are familiar with their routes, so they're often the first to notice when something is amiss.
As your community partner, we assist local police and fire departments by acting as extra eyes and ears on local streets."
How bad is commercial truck spying?
A search for "trucking companies installing dash cams" returned over 630,000 hits. According to Trucking Truth, "Many trucking companies have installed, or are going to install, in-cab cameras that face both the road and the driver."
What is bill A10392?
Bill A10392, would let law enforcement and insurance companies view dashcam images.
The bill would allow dashcam evidence to be used in civil and criminal proceedings and allows the insurer to review any images. According to the bill, motorists are responsible for making sure their dashcams are always recording.
Dashcams to become part of safety inspections
Bill A10392 would make dashcams part of safety inspections...
During the course of each safety inspection, a certified inspector shall determine whether a dashboard camera is installed in the motor vehicle. In the event that such a camera is installed in a motor vehicle, he or she shall determine whether the dashboard camera complies with he rules and regulations of the commissioner promulgated pursuant to subdivision fifty-two of section three hundred seventy-five of this title and whether such camera is in operating condition while the motor vehicle is being operated.
Senator Peralta spent nearly a decade trying to get NY to adopt DHS ID's
In 2005, DHS said it was aware of the problem and was working with law enforcement to prevent false documents from aiding terrorists. State Sen. Jose Peralta (D-Jackson Heights) has spent nearly a decade trying to remedy the dangerous situation.
"He [Sen. Greg Ball] also seems unaware that all immigrant driver's licenses, including the one I have proposed in New York and those already in place in 11 states and Washington D.C., must be clearly distinguishable and meet with the approval of the Department of Homeland Security."
Fyi, AAA is a long time proponent of DHS's, REAL-ID program.
Think about what's happening to America, police are already using public CCTV cameras to spy on motorists and now this? Do you want every car to spy on us? Do you feel safer knowing our gov't is spying on us everywhere we go?