Rapper compares gay community to KKK...
/
View gallery
.
A Mexican councillor has provoked outrage after that homeless people should be put down like animals to keep the number of them on the streets down.
Politician Says Homeless People Should Be Put Down By Lethal Injection
/
Billionaire Carl Icahn warns of 'danger ahead' for U.S. economy
/
US Customs is collecting the personal information of every Amtrak passenger
/
Massive Sinkhole Swallows Campsite On Australia's Rainbow Beach
/
Steinitz made the remark as Israel's prime minister, Benjamin Netanyahu, flew to New York to address the United Nations General Assembly on Thursday.
Israel Prepares Ground Invasion of Syria
/
Planned Parenthood Admits Over 86% of Revenues From Abortions
/
The establishment media is largely ignoring ethnic violence as illegal immigrants stream into Europe.
As Illegal Immigrants Enter Europe, Violence Increases
/
/
DARK LUNAR ECLIPSE
"It was one of the darkest lunar eclipses I have ever seen," Other observers (see the gallery) also remarked on the darker hue of this lunar eclipse, compared to others in recent years.
/
Survivor of the Sudanese rape camps reveals thousands of women are raped by up to ten men at a time and only freed once they are so badly injured from sexual assaults they can have sex no longer
/
PUTIN GETS GREEN LIGHT FOR TROOPS IN SYRIA...
First Deployment in Mideast since 1980s...
Moscow tells USA to remove warplanes...
/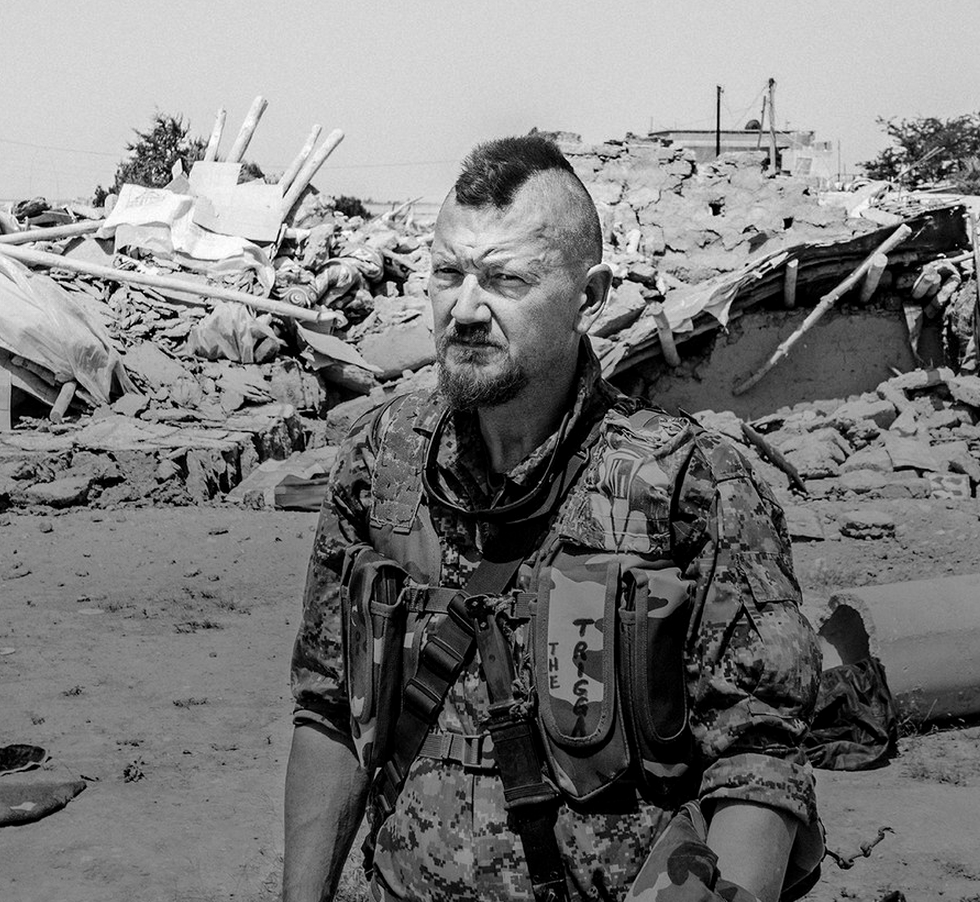 Meet American Vigilantes Fighting ISIS...
/
Tempers flare in Germany's crowded refugee centers...
Constitution printed in Arabic...
Half a million cross Med...
/
Time-lapse video shows dramatic water drop in CA lake...
/
image: http://www.trunews.com/wp-content/uploads/2015/09/ISISfighter.jpeg

Congressman Says Obama's "Open Door Policy" Will Allow ISIS Into US
A Texas congressman says that President Obama's "open door policy" on allowing refugees from Syria into the country is providing a perfect opportunity for ISIS to sneak terrorists into the United States. Rep. Brian Babin says that not only does the policy endanger the United States, the President himself created the problem by not acting
/
IMF Warns of Coming Emerging Market Company Failures
The International Monetary Fund (IMF) says when the US Federal Reserve and other central banks in major economies begin to increase interest rates, it will lead to a mass failure of businesses in emerging markets. In the IMF's Global Financial Stability report, published Tuesday, the group says because of the low interest rates from the Fed
/
image: http://www.trunews.com/wp-content/uploads/2015/09/googlelogo.jpeg

Western Corporations Push LGBT Agenda as "Good for Business"
A group of western-based businesses including Google and MasterCard have come out with a full-throated endorsement of "gay rights" saying that supporting the movement is a smart move for companies that want to embrace economic growth. The list of companies that signed off on a report hailing "gay rights", which includes AT&T, Brunswick, IBM , LinkedIn
This Is For The 'Nothing Is Happening' Crowd…
A lot of people out there expected something to happen in September that did not ultimately happen. There were all kinds of wild theories floating around, and many of them had no basis in reality whatsoever. But without a doubt, some very important things did happen in September. As I warned about
ahead of time
, we are witnessing the most significant global financial meltdown since the end of 2008. All of the largest stock markets in the world
are crashing simultaneously
, and so far the amount of wealth that has been wiped out worldwide is in excess of
5 trillion dollars
. In addition to stocks, junk bonds are also crashing, and Bank of America says that it is a "
slow moving trainwreck that seems to be accelerating
". Thanks to the commodity price crash, many of the largest commodity traders on the planet are now imploding. I wrote about the death spiral that has gripped Glencore
yesterday
. On Tuesday, the stock price of the largest commodity trader in Asia, the Noble Group,
plummeted like a rock
and commodity trading giant Trafigura
appears to be in worse shape
than either Glencore or the Noble Group. The total collapse of any of them could easily be a bigger event than the implosion of Lehman Brothers in 2008. So I honestly do not understand the "nothing is happening" crowd. It takes ignorance on an almost unbelievable level to try to claim that "nothing is happening" in the financial world right now.
(Read More....)
/