TRUMP: 'COMPLETE SHUTDOWN' ON MUSLIMS ENTERING
/
BE AWARE OF YOUR SURROUNDINGS AT GUN SHOWS : TWO MIDDLE EASTERNERS were found to each have multiple other loaded guns, and several other magazines. They were escorted to the front and I believe turned over to police.
Steve,
I am a member of a local buy, sell, and trade Gun website called Spokane
Gun Trader. Another member of the forum posted the following information
that happened Sunday the 6th at the Spokane Gun Show. Information has been
verified by another member that was there at the gunshow and witnessed the
following involving two middle eastern men. Here is a copy of the post and
the events. So far this incident has not been reported on by the local
news or national news and we all know why. They are here and we all should
be on the lookout at all times as Scripture is being fulfilled each and
everyday. Time to turn to Jesus for he is our only salvation. Thankyou for
all you do.
John
The following is the actual post and events.
Make no mistake, THEY are HERE!

Postby Sun Dec 06, 2015 3:50 pm

Now stories will vary, but I got my information directly from the gentleman
who stepped in. There was a near miss at the gunshow today. Bill, an old
Corpsman type who checks guns and helps out at the gunshow saw two middle
eastern gentlemen enter the Gunshow today, Sunday. They were asked for any
guns and both seemed surprised and each turned over a loaded 10mm Glock.
Bill followed them after that as he noticed they each had "Syria" tattooed
on their wrist. Bill was distracted for a moment, but then was alerted by a
vendor that they were going booth to booth asking for "Assault Rifles."
When they were asked if they were WA residents they stated "We don't have
to tell you that," and one vender even asked if they were US citizens to
which they rapidly walked away. Bill caught up with them when on was either
reaching for his wallet or possibly a gun and Bill saw that he was carrying
another gun that was not checked at the door. Bill grabbed the gentleman
and noticing that the other was closing distance on Bill he asked for help
and another vendor and a shopper grabbed up the other gentleman. They were
found to each have multiple other loaded guns, and several other magazines.
They were escorted to the front and I believe turned over to police.

Now I was not there, I only heard from the man who was involved, and as
with any incident there will be a dozen versions, but I think the point
here is this is closer to home than anyone is comfortable with.

--
John
/
Running on financial fumes, the Obama Administration now planning on confiscating retirement accounts and pensions across the nation
/
FLORIDA MAYOR BANS TRUMP...
/
Lesbians kiss in new Hillary ad...
-
Liberals Praise Hillary Clinton's New Ad With Same Sex Couples Kissing
VIDEO: Supporters Hope She'll LOWER Standard of Living if Elected...
/
OIL PRICES MAY HIT $20 AS OPEC DITCHES QUOTAS...
SAUDI BID TO KILL US SHALE...
/
TX Border Crossings Surge; Shelters At Capacity...
Feds Release 'Citizenship' Video -- in Spanish...
/
Brazilian president's woes deepen...
-
Brasília (AFP) - Brazilian President Dilma Rousseff, who is facing the prospect of impeachment, saw her woes deepen early Tuesday as the vice president appeared to distance himself from her.
/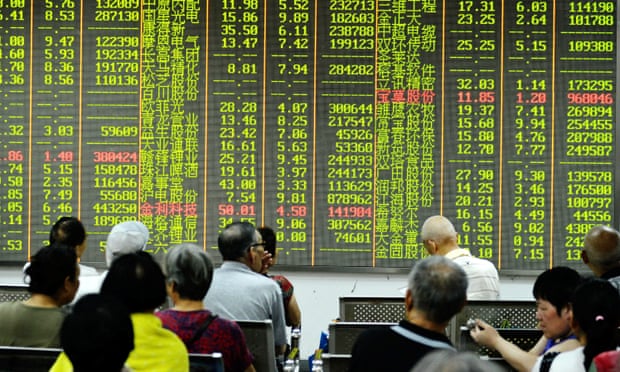 Chinese investors at a brokerage house in Zhejiang province. In August, the Xinhua news agency said eight Citic employees were being investigated for illegal stock trading. Photograph: Imaginechina/Rex Shutterstock
More Chinese investment bankers go missing...
/
Welcome to Springfield Underground
- At 2.4 million square feet, Springfield, MO. Underground continues to grow; we have ample space available for your unique application. While we can accommodate all sorts of businesses, Springfield Underground is home to warehousing, laboratories, food storage, records storage and data centers. Our location is convenient to railways and highways – which makes us ideal for distribution centers and manufacturers
/
Fox News contributors former U.S. Army Lt. Col. Ralph Peters (left) and actress Stacey Dash (right) were suspended for two weeks for using inappropriate language about Obama while discussing his speech on terrorism
Fox News commentators suspended for calling Obama a 'total p****' and saying he 'could give a s***' while discussing his speech on terrorism
/
Russian submarine equipped with cruise missiles off Syria coast: Report
/
Next Phase Of Operation Complete To Disarm 'Red List' - Disinformation, Misdirection And Outright Lies In Obama Speech From Oval Office
/
KEEP THE SHEEP ASLEEP Washington - Making the job much easier for the Muslim terrorists! :There Are 72 DHS Employees on the Terror Watch List
/
Anyone Who Wants To Disarm Me Can Drop Dead:This is what Jade Helm was all about – it was a practice run…
/
image: http://www.trunews.com/wp-content/uploads/2015/12/r-11.jpeg

Supreme Court Rejects Challenge to Semi-Automatic Rifle Ban
The U.S. Supreme Court rejected a challenge by gun rights activists to a Chicago suburb's ordinance banning assault weapons and large-capacity magazines.
/
Guess What Happened The Last Time Junk Bonds Started Crashing Like This? Hint: Think 2008
The extreme carnage that we are witnessing in the junk bond market right now is one of the clearest signals yet that a major U.S. stock market crash is imminent. For those that are not familiar with "junk bonds", please don't get put off by the name. They aren't really "junk". They simply have a higher risk and thus a higher return than other bonds of the same type. And
yesterday
, I explained why I watch them so closely. If stocks are going to crash, you would expect to see a junk bond crash first. This happened in 2008, and it is happening again right now. On Monday, a high yield bond ETF known as JNK crashed through the psychologically important 35.00 barrier for the very first time since the last financial crisis. On Tuesday, high yield bonds had their worst day in three months, and JNK plummeted all the way down
to 34.44
. When I saw this I was absolutely stunned. This is precisely the kind of junk bond crash that I have been anticipating that we would soon witness.
(Read More....)
/
Guess What Happened The Last Time The Price Of Oil Plunged Below 38 Dollars A Barrel?
On Monday, the price of U.S. oil dropped below 38 dollars a barrel for the first time in six years. The last time the price of oil was this low, the global financial system was melting down and the U.S. economy was experiencing the worst recession that it had seen since the Great Depression of the 1930s. As I write this article, the price of U.S. oil is sitting at $37.65. For months, I have been warning that the crash in the price of oil would be extremely deflationary and would have severe consequences for the global economy. Nations such as Japan, Canada, Brazil and Russia have already plunged into recession, and
more than half
of all major global stock market indexes are down at least 10 percent year to date. The first major global financial crisis since 2009 has begun, and things are only going to get worse as we head into 2016.
(Read More....)
/
Global Stocks Slump As Mining Rout Accelerates, Concerns Grow About Chinese "Stealth Devaluation"
/
Canada Just Warned That Negative Interest Rates Are Coming
/
Obama's No-Fly, No-Buy Violates 2nd AND 5th Amendments: List Uses "Secret Criteria" To Bar Guns
/
The Economy Is Almost Ready To Collapse