Islamic Colonization – An Open Letter to Patriots
Fellow Christian Patriots,
The White House has released its very aggressive plan, called 'The White House Task Force on New Americans' – A Federal Strategic Action Plan on Immigrant & Refugee Integration.
http://www.radiofreeredoubt.com/2015/10/05/the-strategic-re-colonization-of-america-top-down/
There is no single issue that places us, our Judeo-Christian heritage, and our culture, in more irreversible peril than the issue of forced acceptance of Muslim enclaves into our communities. Although we should always be ready to seize opportunities to spread the gospel, this is not something we should be gleefully greeting with open arms as a 'ministry opportunity.' We are to go into the world to spread the good news, not open the gates to let the Amalekites and Philistines in in hopes of winning them over.
Action plan – Immediately begin pressuring your legislators to begin crafting legislation that puts the power and decisions into the hands of the people regarding the forced acceptance of 'refugee' seed communities. We must become a pocket of resistance to this agenda, from the citizen to the legislator, and the county and city governments in between. Decentivize this using economic, legislative, tax code, housing, and any other mechanism conceivable. If your legislator doesn't want to act like this is worth fighting, then we'll replace them. The stakes are just too high.
If the nation wishes to go down this destructive path, then let the American Redoubt be the region that appeals to Heaven for protection, wisdom, and the courage to stand, regardless of the accusations, the name calling, and the pressure. We simply cannot care what others think or say when we draw a line and say "not here." Let them be angry.
Blessings,
-John Jacob Schmidt
/
SITREP – ISIS To Target Children of US service members
ALERTSUSA REPORTS ISIL HAS PUBLISHED PERSONAL IDENTIFYING INFO ON CHILDREN OF US
SERVICE MEMBERS AND OTHERS ON THEIR HIT LIST. PEOPLE ARE ADVISED TO SANITIZE,
SPOOF, OR SHUT DOWN THEIR SOCIAL MEDIA SITE PRESENCE IMMEDIATELY.
/
Russia launches CRUISE MISSILES 'at ISIS' from warships 900 miles away as Syrian ground troops begin major offensive supported by Putin's bombers
/
MUSLIM REFUGEE RIOTS IGNORED IN U.S. MEDIA BLACKOUT Europe's model of multiculturalism goes up in flames
/
Obama to Flood Streets With 50000 Drug Dealers and Gang Bangers
/
ESCALATION: RUSSIA FIRES CRUISE MISSILES INTO SYRIA
/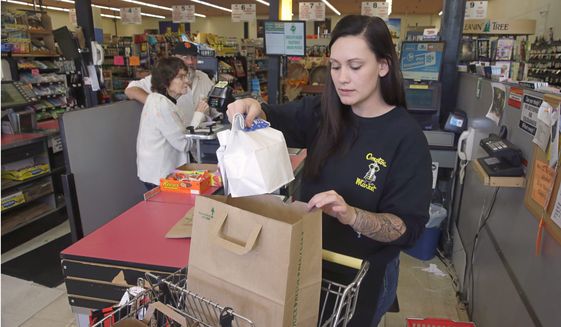 Businesses preparing to flee California over new equal pay law...

Hollywood fears impact on movie stars...
State Workers' Pay Docked For Spending More Than 7 Minutes On Bathroom Break...
/
Glass walkway in China cracks...

Terror at 3,500 feet...
/
image: http://www.trunews.com/wp-content/uploads/2015/10/saudi-prince.jpg

Saudi Prince Owns Large Percentage of Twitter
More than 5 percent of Twitter is now owned by Saudi Arabian billionaire Prince Alwaleed bin Talal and his investment firm Kingdom Holding. Twitter's co-founder Evan Williams owns the most shares in the company, followed by Alwaleed, and the company's new CEO Jack Dorsey. The prince started buying shares in 2011 before the company went
/
Global Financial Meltdown Coming? Clear Signs That The Great Derivatives Crisis Has Now Begun
Warren Buffett once referred to derivatives as "
financial weapons of mass destruction
", and it was inevitable that they would begin to wreak havoc on our financial system at some point. While things may seem somewhat calm on Wall Street at the moment, the truth is that a great deal of trouble is bubbling just under the surface. As you will see below,
something
happened in mid-September that required an unprecedented 405 billion dollar surge of Treasury collateral into the repo market. I know – that sounds very complicated, so I will try to break it down more simply for you. It appears that some very large institutions have started to get into a significant amount of trouble because of all the reckless betting that they have been doing. This is something that I have warned would happen
over and over again
. In fact, I have written about it so much that my regular readers are probably sick of hearing about it. But this is what is going to cause the meltdown of our financial system.
(Read More....)
/
"Not Welcome": Large Turnout Set to Protest Obama's Roseburg Visit on Friday
/
/
Supporter Introduces Hillary In Iowa By Declaring "Who Cares?" About Email, Benghazi Scandals
/
How exposed is Deutsche Bank?
The trouble for Deutsche Bank is that it's conventional retail banking operations are not a significant profit center. To maintain margins, Deutsche Bank has been forced into riskier asset classes than it's peers.
Deutsche Bank is
sitting on more than $75 Trillion in derivatives bets
— an amount that is twenty times greater than German GDP. Their derivatives exposure dwarfs even JP Morgan's exposure –
by a staggering $5 trillion.
With that kind of exposure, relatively small moves can precipitate catastrophic losses. Again, we must note that Greece just missed it's payment to the IMF – and further defaults are most certainly not beyond the realm of possibility.
And if the dominos were not adequately stacked already, there is one final domino which perfects the setup.
Meet Tom Humphrey. He heads up Deutsche Bank's Investment Banking operations on Wall Street.
He was also head of fixed income at Lehman.
The First Crack: Deutsche Bank Preannounces Massive Loss, May Cut Dividend
/
St. Louis Prepares For "Catastrophic Event" As Underground Fire Nears Nuclear Waste Cache
/
Caught On Tape: Russian Warships Launch 26 Cruise Missiles At ISIS Targets